Madison Area Flooring Contractor
Call us today at (Sorry, we are unavailable)!
Floor Coverings International is the leading in-home design floor covering experts in the Madison area. If you are looking to beautify or improve your Madison area home or business, you've come to the right place!
Floor Coverings International provides FREE In-home estimates and professional flooring services to residents in the Madison area.
• Hardwood Flooring
• Tile Flooring/showers/walls and backsplashes
• Carpeting
• Laminate Flooring
• Vinyl Flooring
• Eco-Friendly flooring including bamboo
Why call us for a free estimate?
Design Consultation:
Our design associate will come to your home and provide you with guidance in picking out the perfect floor for your taste.
Convenience:
We come to you, when you are ready to see us!
Competitive Pricing:
We work with all the major manufacturers and provide great mill-direct pricing.
Special Offer
$200 Off Your Next Flooring Project
Sorry, but we are unable to take new clients at this time.
Why Choose Floor Coverings International of Madison as your Flooring Professional?
Free Flooring Estimates

We are Fully Insured for Your Protection

We are Properly Licensed in Order to Perform Flooring Work

Fast, Friendly Service

We Put Our Customers First In All That We Do

Call For Warranty Details
Customer Testimonials
Floor Coverings Int. replaced the carpet in our entire house and installed vinyl in our new addition. His crews were very hard working and did a fantastic job. When the GC failed to place the underlayment, Hubie delivered the extra 10 sheets and his guys installed them before the vinyl so we coul...
Recent People With Flooring Needs:
Engineered hardwood in 5 rooms and tile in 2 bathrooms as well as steps.

Laurette K
One stairway and basement need carpeting. Original carpeting was removed due to water damage.

R. V
Our Location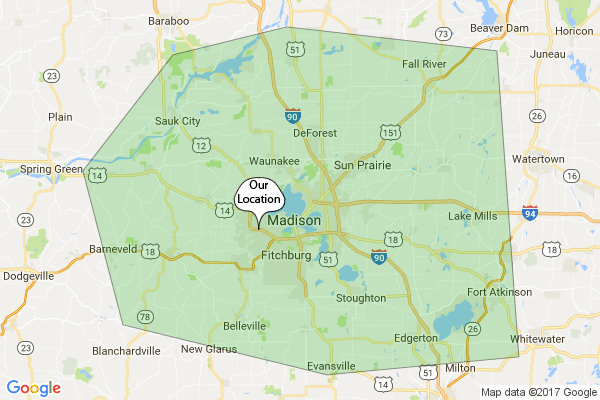 Floor Coverings International of Madison
6524 Seybold Rd
Madison, Wisconsin, USA 53719